This post is overdue. Last weekend I went to York with Vicky. It was a very last-minute trip, and it was great fun.
First we went to the Jorvik Viking Centre. It didn't smell as bad as when we were kids, and its been done up a bit, but that didn't stop it being tacky goodness. They've also got this...
That's the skeleton of a Roman Gladiator dug up in York. They've also got a collection of battle-wounded bones, but I didn't get any.good photos.
After that we went to the York Dungeon, where I was cured of the bubonic plague and Vicky was tortured with various implements. We also burned a witch (she turned me into a newt*).
Next on the list was Yorkminster.
I don't think I need to talk about how amazing and beautiful that building is. I didn't manage to find the Green Man, but my ticket is valid for the next 12 months (as are the tickets for the Dungeon and the Viking Centre...)
After that we pretty much ran out of time, so we went back to our hotel. I'll let the photos do the talking...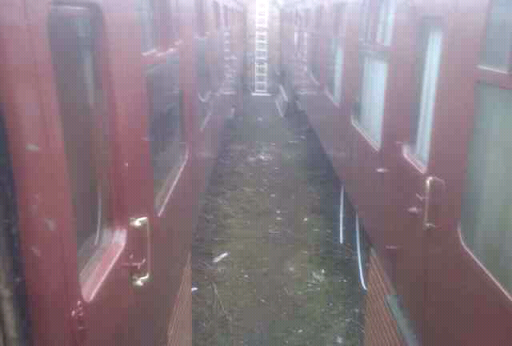 That's right. Our hotel was a train. 'nuff said.
*I got better.